Are your firm's team members more focused on their financial affairs than work? Community Financial Education Foundation can help make sense of credit and help people navigate these tough financial times. We believe that a simple yet powerful, multi-organizational approach is most effective.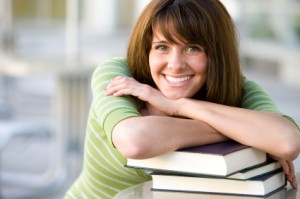 For more information, contact CFEF at 202-997-8785 or at jane.demarines@communityfef.org.

MyStartingPoint is a web based program that identifies user's financial wellness and customizes a learning path that is unique to each individual.  MyStartingPoint is designed to help consumers understand basic financial principles, loan terms, and credit.  MyStartingPoint integrates CFEF's outcome based curriculum with the flexibility of an online platform. Through the website, individuals can access resources including interactive budgeting tools, checklists, calculators, financial worksheets, savings tips, credit tips and credit resources.
MyStartingPoint.com is unique in that each individual is given a financial wellness score upon entering the program and as they complete the tailored curriculum they are able to raise their wellness score. An individual's wellness score is the way we are able to measure the success of the individual and our program.